| Home | About Us | About Hemp | Medical Marijuana | Contact | Meetings | FilmFests | the Med Bowl | Calendar | Events | Sign-Up | Subscribe | Bulletin Board | FeedBack | News | Links | Media | Write On | Vote | Legislation | Biz | Orgz | Gallery | Library | Newsletters |
---

Willamette Valley NORML > Projects > Film Fests, and such >
About the Willamette Valley NORML Film Festival (WVN-FilmFest) project.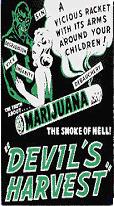 Ideas were batted around. Cloud Howland, NORML person, has some videos. Contact him thru W-V-NORML for more info. Objectives are development of lists of films, rating and notes as to area, content and subject, along with sources and resources so that just about any activist or group can put one of these on.
Things To Do. Find places to have the event -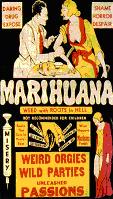 starting with the big theaters and smaller ones - as well as How To and Resources for doing it yourself. A projector or such on the side of a wall or sheet will do in a pinch. Also, we want to do this in a manner to build a library of such info. Of, by and for the cannabis law reform community such that any activist or group can check out and update all on ideas as tried. More Webpage(s), etc., in support of this project coming soon.

Film List. Coming soon.

Sources for Films. Where to get, etc., coming soon.

Venue List. Where to host, etc., coming soon.

Audio / Video Equipment Resource List(s). And other Tools to do your own! Coming soon.
---

The Top 10 Stoner Movies Of All Time? - By Steve Elliott in Toke of the Town | ?The pot flick has practically become a genre unto itself. Stoner movies, expressly designed for enjoyment under herbally enhanced conditions, should have their own aisle at Blockbuster. While we're waiting for that to happen, though, let's take a moment to bask in the euphoric glow of accomplishment. Cannabis cinema has established a track record of success and marketability much like the herb itself.
Given the passionate loyalty potheads feel towards their very favorite stoner movies, I'd have to be ape-shit crazy to put myself in the line of fire, subjecting myself to the ire, the scorn and the second-guessing of my blunted but opinionated brethren. So if you think I'm high enough to even try that... OK, OK. Good point.
Here are my Top 10. What Yours?
---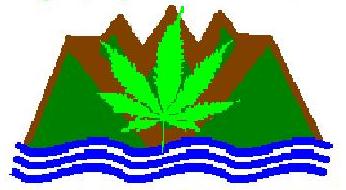 INSTRUCTIONS

Enter questions, comments and link info in the NotePad, NOTE - we do NOT automatically capture e-mail address - you must enter it. EDITing is up to you, what you submit is what gets posted. To request further maintenance -or- for more private communications, use the FeedBack form, below.
Post Here
<!AFTER>

comments will go here.
---
---
Stay Tuned, the best is yet to come!
---
| Home | About Us | About Hemp | Medical Marijuana | Contact | Meetings | FilmFests | the Med Bowl | Calendar | Events | Sign-Up | Subscribe | Bulletin Board | FeedBack | News | Links | Media | Write On | Vote | Legislation | Biz | Orgz | Gallery | Library | Newsletters |