| Home | About Us | About Hemp | Medical Marijuana | Contact | Meetings | FilmFests | the Med Bowl | Calendar | Events | Sign-Up | Subscribe | Bulletin Board | FeedBack | News | Links | Media | Write On | Vote | Legislation | Biz | Orgz | Gallery | Library | Newsletters |
---

Events > St Patricks Green Ball
Info on Eugenes St Patricks Green Ball as well as any related Items. Click > here < for more events.

---
[ Quarter sheet in WORD (doc) | Adobe (PDF) version ]
About the Event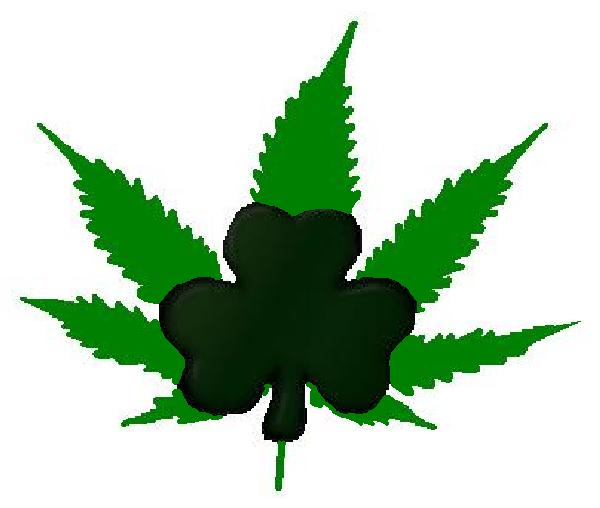 The 'St Patrick's Green Ball', a benefit for the Emerald Empire HempFest
WHEN: Saturday, March 20, 2010, 8:00p-1:00a
WHY: A benefit for the Emerald Empire HempFest and to educate the public about the plant Cannabis (HEMP).
Eugene, Oregon – Emerald Empire HempFest (EEH) presents the 'St Patrick's Green Ball', March 20, 2010. Music by Specter! The EEH volunteers wants all to experience the good music at World Flavors, 1044 Willamette St, Eugene, Oregon, Saturday, March 20, 8:00p-1:00a. Free Admission, donations accepted.
Part of the house food sales goes to the Emerald Empire HempFest. There will also be raffles. All festivities are in support of the upcoming 2010 Emerald Empire HempFest. This St Patrick's Day-themed event is scheduled after the St Patrick's Day holiday so that there would be less competition for this kind of event. No illegal activities will be tolerated. This is an Alcohol-Free event therefore it is an ALL AGES event.
The Emerald Empire HempFest is an annual event (third weekend in July), held in a city park. It is 'Free-to-the-public' event. Education is the primary goal of this all-volunteer effort. There will be a stage with great musical bands, a food court featuring nutritious hemp foods, art booths, and vendors featuring many hemp products, and nonprofit booths. Guest speakers will discuss the environmental benefits of hemp, medical uses of Marijuana and the futility and negative consequences of prohibition. As former organizer Eilleen Erdelt once stated: "The HempFest is a family-oriented event celebrating a God-given plant that has been prohibited by man."
Contact -
Dan Koozer
St Patricks Green Ball
Voice Phone Number (541) 517-0957
FAX Number (888) 420-1755
Email Address emeraldempirehempfest@hotmail.com
Website URL www.EmeraldEmpireHempfest.com

---
For more info, try these LINKs >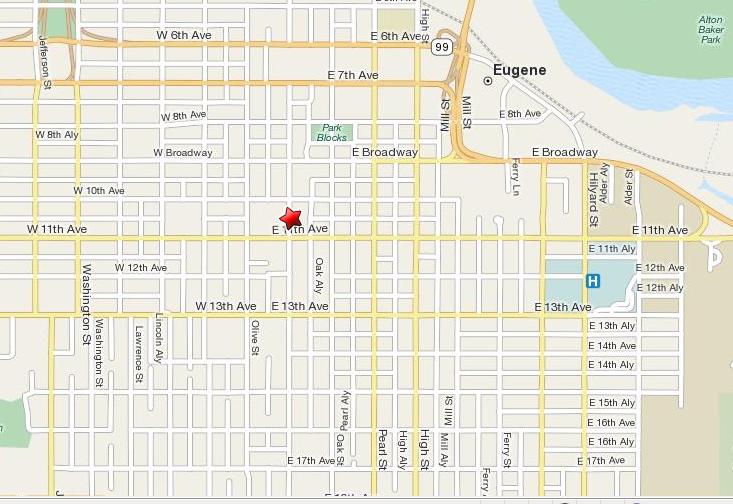 Click here to get directions via MapQuest.
[ back to > TOP < of page ]
the Bulletin Board; to Question -or- Comment
INSTRUCTIONS

Enter questions, comments and link info in the NotePad, NOTE - we do NOT automatically capture e-mail address - you must enter it. EDITing is up to you, what you submit is what gets posted. To request further maintenance -or- for more private communications, use the FeedBack form, below.
Post Here
<!AFTER>

Comments will go here.
FeedBack form
Maintain an Entry or Give us FeedBack

To change or delete an entry above, or to send a message to us instead of posting it immediately, use this tool. Also you can, Email the webster directly if you have an attachment -or- just want to with your St Patricks Green Ball related item.
[ Press Release in WORD (doc) | Adobe (PDF) version ]
[ back to > TOP < of page ]
---
| Home | About Us | About Hemp | Medical Marijuana | Contact | Meetings | FilmFests | the Med Bowl | Calendar | Events | Sign-Up | Subscribe | Bulletin Board | FeedBack | News | Links | Media | Write On | Vote | Legislation | Biz | Orgz | Gallery | Library | Newsletters |